Christian fellowship
Raymont has an active Christian fellowship group that meets regularly to learn, encourage and grow in their faith.
On Friday nights students gather together in the chapel to not only build relationships through games and activities, but to also grow spiritually together as a community of believers and non-believers.
Studies range from exploring books of the bible, to guest speakers, to popular media teaching resources (such as Alpha and Towards Belief) to open discussions about life and faith.
This year has been a unique season, with our gatherings online via Zoom at the beginning of the year. Whether online or in person, Christian fellowship meetings will continue throughout the year with students from all backgrounds and beliefs invited to join in and learn more.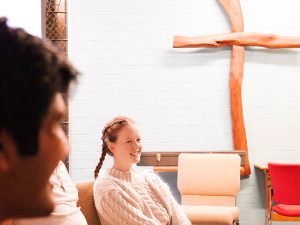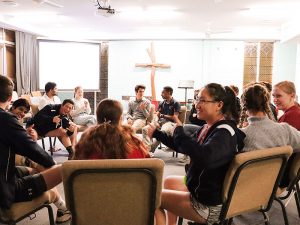 Raymont Residential College's Chaplain is Fernando Torres who contributes to the friendly community through his interaction with all students, the provision of counselling when required and the provision of spiritual support.